big brother is watching me...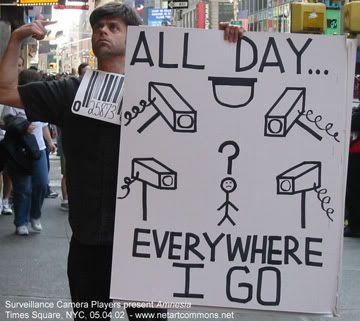 what do you think? i think this was a great article. it portrays as many sides of the story as it can, and opens quite a few channels of thought. discussion on this is vital. how do you feel about being watched? if the cameras are required, should the government pay for them? does this violate civil liberties, or does it protect law abiding citizens? i would have to read the legislature to make sure it is not fucked, however the idea is a good one. as long as they dont require cameras
inside
of a private business, it strikes me as prudent.